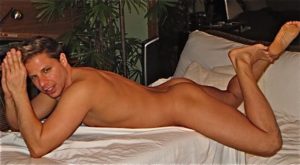 Tantric Fireside Massage Service
Standard Massage:
Tantric Fireside standard features:
Healing Massage – Need to recover from something?
Body to Body – Let my entire body massage you.
Tantric Massage – Open channels to your energy.
Exclusive Fireside Experience:
Tantric fireside exclusive features:
Glory Hole Massage – Release tensions with the New Magic Milking Table.
Submissive Scenario – Have fantasies of being a sub?
Dom the Masseur – Do you enjoy taking control?
Anonymous Adventure – Prefer to keep it in the dark?
Blindfold Work – Includes 'Eyes Wide Shut option' (Contact for details)
'50 Shades' Special – Contact Me for details.
Custom Calls – Let us make your desire come true.
*New table options available. Choose from our brand new Milking Table, or our classic Massage Tables to facilitate your desires.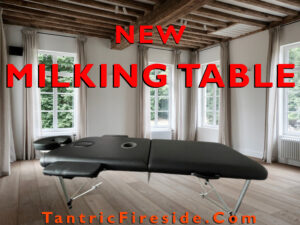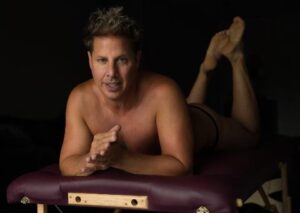 Creating the ultimate scenario for you that you will never forget. The possibilities are endless.
Contact Me to discuss your custom Tantric massage needs and fantasies.
Remember:
Tantric Fireside Massage therapy starts and ends with the massage. If you only want a great massage that attends to your body in relaxing and healing ways, that's okay as well. Throughout my years of practicing massage, I have found that including role play with a great massage elevates my client's experiences.
Exclusive Tantric Fireside Massage Services
Glory Hole Massage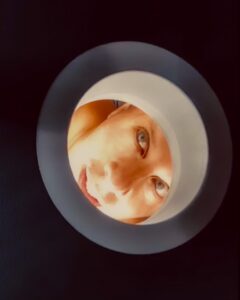 Expect the unexpected with the Magical Milking Table. Simply close your eyes and give into sensations that will come from all directions, when you least expect it. This massage allows you to have a full release on your terms. With options to remain anonymous, all you need to do is schedule your time and enjoy. Check all your inhibitions at the door and dismiss your expectations. Expect new and different feelings and sensations designed to be exactly what you need. Right now it's just you enjoying my magic hands and silky body with all pleasure and comforts of the Magic Milking Table.
Tantric Roleplay with the Masseur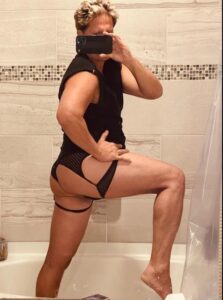 Do you enjoy taking control and getting your way?
I can become yours to use in any way that brings you the most pleasure. Use your power over me and enjoy the experience of your deepest desire.
Submissive  Fireside Scenario
Do you have fantasies of being a sub?
I can create the experience you desire by becoming your Dom, physically and mentally. Submit to my hands and my mind and enjoy the experience of me taking control over you.
Anonymous  Tantric Adventure
Do you prefer the experience of remaining anonymous for your session?
Enter a darkened room, take off your clothes, lay down and let your imagination play and expect the unexpected pleasures that await you in complete anonymity.
Tantric Blindfold Work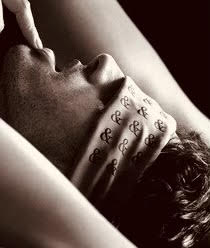 Do you like to heighten your senses?
Explore my blindfold option, which  allows your other senses to be heightened, therefore making your entire body more sensitive to pleasuring touch.  Enjoy this more sensual experience as an option to include with your massage.
What's your fetish?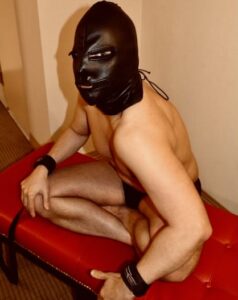 No matter the scene you choose, I guarantee a mind blowing experience and the ultimate climax. I am open and willing to deliver the experiences you desire.
Contact me to talk about what is possible for your pleasure.
Tantric Fireside Massage Seasonal Locations 
Based near the Windemere area of Florida
*If I am not in your area, keep in mind that I travel all over Florida, so make sure to reach out to schedule an appointment.
Contact us to schedule your massage at a location that's convenient for you.
Fireside Therapist's Message
     I have spent my career helping people therefore I believe that a massage should be a combination of the physical and spiritual. A healing touch can affect the body and soul. No amount of training can provide the uniquely personal, empathetic approach I use with people.
     My initial assessment starts with determining what parts of the body need attention,  the right kind of touch, and consideration for short and long term goals. The assessment, in short develops insight into the psychological factors that cause tensions in the body.
     A welcoming environment, including soothing music, soft lighting and aromatherapy set the stage. I  engage each individual on a level they accept and respond to, for instance, sometimes silence, sometimes soothing encouraging conversation.
     Warm towels are used to help relax the body and reduce tension. Depending on the person's unique needs, I use a variety of techniques, consequently helping each person open up and accept my care and attention. I read subtle cues and body language to guide me through the entire experience. 
     Body contact can be restorative in many ways that as a result create positive vibrations and sensations. Oils help my hands to glide across the body for a gentle, stimulating experience allowing me to go deeper providing firmer touch for deeply rooted tensions, which provide aspects of relief so a person leaves feeling better on every level.
     I encourage my clients to be verbal, and to express themselves and tell me what they think, then I bring that into the session. Leave negative thoughts and inhibitions outside and see my environment as a safe space where anything is possible.
     I enjoy a good relationship with many repeat clients and look forward to developing many more.