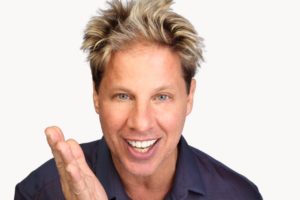 Massage Therapist: Johnny
ABOUT ME
     Having practiced massage therapy for over 15 years with an extensive client list, Johnny has gained certification in various methods of massage therapy including Swedish and Deep Tissue.
     Appearing masculine, with a boyish charm; Johnny is discrete, and open minded. Finding pleasure in many things, he does not like labels and approaches everyone as equals.
     An American guy with a silky smooth body and caring hands, Johnny is personable and healthy. Let his therapeutic touch soothe your pain and watch all your worries disappear. All Johnny asks is that you are respectful and hygienic.
Contact Us to Book your appointment today.
Payments accepted with PAYPAL
TESTIMONIALS
"Johnny was referred to me by a friend. I booked a 90 minute session because I was having lower back issues. He was extremely accommodating. His touch applied just the right pressure, a combination of therapeutic and Swedish. He also did a lot of stretching which I really needed. I did not feel rushed at all plus the music and his place was like an escape out of New York."
— Rex
Wow, was I pleasantly surprised. I really didn't know what to expect since I see so many massage ads but luckily I picked the right one. He looks BETTER than his pictures and he actually knows what he is doing, thus he gives an AMAZING massage. Thank You Johnny
— Phil
Johnny is magical. I wanted to explore different tendencies, but was a little nervous. I was more than happy with my first impression- looks even better than the pictures. The chemistry together was electric, and the session opened an entirely new world of pleasure and fantasy. I highly recommend the body-to-body, which took my experience to another level.
–Anthony
This is hot! Johnny has an amazing body and a killer chemistry. The massage was definitely the best of both worlds. I can't wait to see him again!
— Mike
It's not just a massage, it is an experience!!
–Chris
I went to Johnny's cozy apartment. He was ready for me, the table setup and low lighting. He played some incredible music. The mood was really good. He was wearing light weight, knitted pants that showed off his body really nicely. After some pleasant chit chat I got undressed, got on the table and Johnny dried me off with a large clean towel, massaging me as he dried. It felt great. Soon he was massaging me with a cream. I don't know what it is, but it is odorless and not greasy like some amateurs use. Johnny's strokes are long and smooth and just the right amount of pressure
— Richard
When I arrived, I was greeted by an extremely good looking and very HOT masseur. We chatted for awhile, had some water and then I got on the table. He first rubbed me down with a towel and then proceeded to give me the best massage I have ever had. I have had one tantric massage before about two years ago, so this is my second one and it was more than I had anticipated. Johnny's touch was firm, yet gentle. He has great hands and uses them to the full advantage. He never rushed the massage, but gave me the attention that made me feel like I was a special client. He definitely knows what he's doing and his manner, personality, friendliness and attention made the session one I didn't want to end. There's a lot of advertised masseurs in New York and Johnny is definitely the best. I will go to him again.
— Blaine
Candles were lit all around the room. His body was so smooth and silky. Between his body, his touch, and the smells, he brought my mind and my body to total bliss. I had a great time and I hope to see him again.
— Dale
I was very impressed with Johnny's very easy going personality and sense of making you feel very welcome. Like we were long lost buddies. The massage was very relaxing and the ending was extremely delightful. He was talkative when the time was needed to be and very quiet when the time needed to be that as well. The experience was very enjoyable. He has a great, firm body and his massage was firm and ended with a very light touch.
— Robert
I have been seeing Johnny over a year. I have to say, I was somewhat nervous on my first visit. Johnny has a very warm and friendly personality that would put any one at ease. It just took me 3 months to before I had the nerve to see him at his private studio. I had another masseur whom I was seeing prior to Johnny. That masseur was no longer available. I had been searching for another masseur, but I only got frustrated. Either the technique was off or the pressure was either too soft or too hard or on the wrong points. Johnny and I talked for about 3 months before I had the nerve to see him at his private studio. During those 3 months, I have got acquainted with him through his web page and other forms of communications. I think I would have seen Johnny much sooner than waiting for 3 months if he was working in a commercial spa. At the time, I wasn't sure if seeing Johnny would be safe in his private studio. I thought I must be nuts to be going to meet an absolute stranger at his private studio for a full body massage verses going to a commercial spa. After feeling frustrated with other masseurs, I eventually built up the nerve to see Johnny. Johnny is very passionate with his massage. Seeing him is like a taking a mini vacation into absolute bliss. It is amazing how Johnny makes you feel in 60 minutes. It feels like a trip to Venus and back … absolutely amazing .. I don't know how he does it… he just does… he makes you feel like a "Million bucks!"
— Nicky
After each session, I have always felt totally relaxed and revitalized at the same time. He leaves you feeling like you are on Cloud 9. I highly recommend him to everyone as he is a very clean, safe and experienced masseur.
–Michael